Who we are
Infopro Digital Automotive is specialised in the distribution of software and technical data for the automotive industry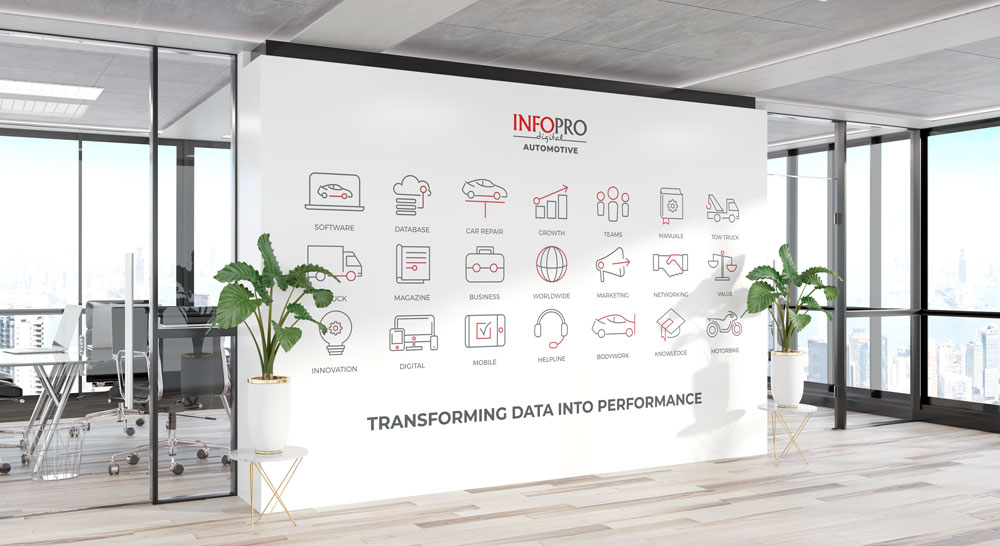 Infopro Digital Automotive
Infopro Digital Automotive is an interdisciplinary leader in the distribution of automotive software and technical data for the automotive, agricultural and heavy vehicle sectors. In particular, we support the entire Automotive Aftermarket industry in the optimisation and digitalisation of business and commercial processes, thanks to technical databases, management software, and web applications.
Infopro Digital
Founded in 2001 in France by Christophe Czajka, Infopro Digital is a leading group in international information and professional services.
As a result of a careful acquisition policy and strong organic development in its six business areas (Insurance and Finance, Automotive, Public Sector, Construction, Retail, and Industry) Infopro's success has been growing steadily year after year (almost 25% per year).
Infopro Digital's activities are focused on the development of software, trade fairs, databases, digital devices, lead generation platforms, media, events, and training aimed at increasing their clients' performance and productivity. The objective is to help them make the right decisions at the right time, thus increasing their business activities by generating new opportunities.
An international footprint
Infopro Digital Automotive supports its customers thanks to its widespread presence on the ground and to the group's international growth policy.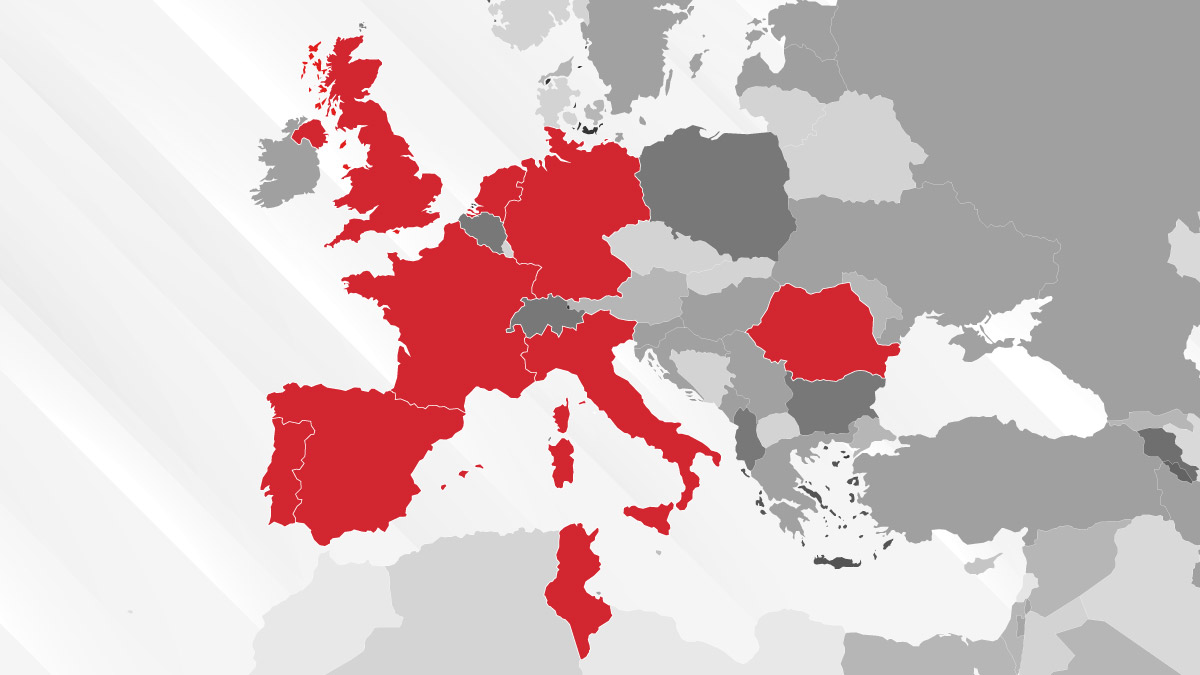 Our branches around the world
Our sales, development, marketing and training teams are multilingual and experienced in numerous types of configuration in the distribution of automotive software and technical data. They master not only turnkey offers but also the development of tailor-made solutiont that take into account the commercial and cultural specificities of each country.
The companies behind Infopro Digital Automotive
What we do
We are specialised in the collection, organisation and standardisation of manufacturer-sourced automotive technical data for vehicle repair and maintenance.
We produce car repair manuals, databases and software for car repairers and are therefore recognised as a reliable partner for workshops and companies.
We have developed a unique expertise in creating content that caters to the entire automotive aftermarket industry. Our products are dedicated to: garages, body shops, manufacturers, parts distributors, tyre specialists, insurers, equipment manufacturers, etc.
Infopro Digital Automotive software and technical data
With a proactive approach, Infopro Digital Automotive strives to support its customers in facing market changes and strengthen their competitiveness through two main business lines:
Automotive technical data processing and content production, integrated into multimedia and software solutions
Development of management solutions
Most of the tools and content we create are integrated and interfaced with all the tools available on the market, thus creating a wide range of solutions:
BtoB: methods and software for technical data, management solutions, spare parts catalogues, costing tools, web application.
BtoBtoC: predictive marketing, online quotation platforms, car inspection survey applications for garages, digital car registration.
For automotive aftermarket manufacturers, we design tailor-made B2B customisations.
Mission & Vision of the Automotive division

Mission
Our mission is to provide a unique entrepreneurial ecosystem for automotive aftermarket professionals, facilitating access to technical automotive information and helping them optimise the management of their business.

Vision
As a digital partner and thanks to our culture of innovation and automotive data, we accompany our customers' ambitions, helping them to develop offers and services that will transform the automotive aftermarket.
Our timeline
Acquisition of
ISI Condal
, a Spanish ERP publisher for spare parts distributors.
2021
Acquisition of
Haynes Group
, a leading provider of content and data for the automotive market.
2020
Acquisition of Ordi 3000, a company specialised in developing management software. ETAI and all its subsidiaries are brought together under a common name: Infopro Digital Automotive.
2019
Acquisition of Inovaxo, France's leading company in tyre and spare parts management software.
2012
Acquisition of
Autronica
, a technical data provider in Italy for the automotive aftermarket sector.
2006
Launch of the first electronic spare parts catalogue.
2005
ETAI joins
Infopro Digital
, the leader in professional information and services in France.
2001
Founding of
ETAI Ibérica
, the first foreign subsidiary for Spain and Portugal.
1978
Founding of ETAI in France and launch of the first edition of the RTA.
1946