Car spare parts catalogue, service and quick repair quotations with Atelio Aftermarket International
Designed to help aftermarket professionals in their daily work, Atelio Aftermarket International (AMI) is a fully customisable spare parts catalogue for automotive networks and companies. Dedicated to car repairers and spare parts dealers, Atelio Aftermarket International also features a quotation tool with maintenance schedules, official labour times and is enriched with technical information for parts replacements.
Main features of the Atelio Aftermarket International spare parts catalogue:
Labour times according to manufacturers
View the price list and stock availability in real time from your usual supplier
Access to official maintenance plans, repair methods and technical data
Interface with management tools
Intuitive catalogue: article categories suggestions associated with a selected part in order to manage additional turnover
The parts catalogue that bridges the gap between spare part distributors and workshops
Unlike other automotive spare parts catalogues on the market, Atelio Aftermarket International (AMI) is designed to help the distributor speed up communication with their customer, the mechanic.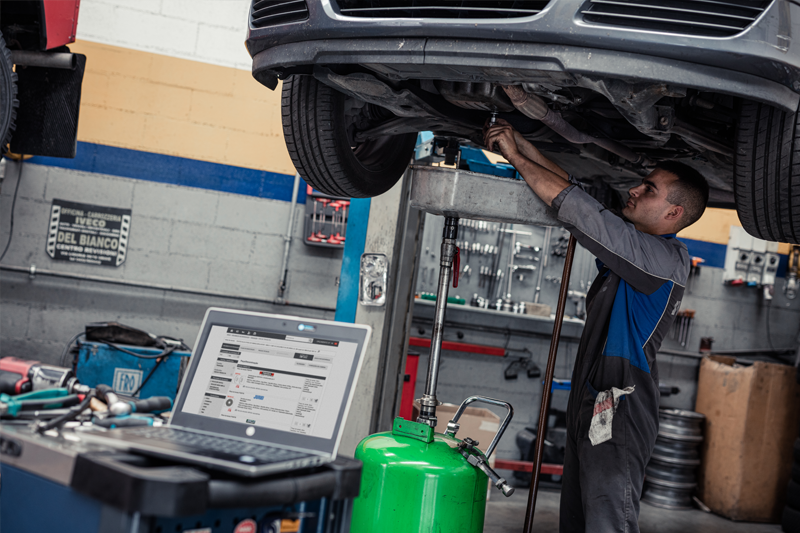 High reliability of AM Cross References
In Atelio Aftermarket International (AMI), the "CROSS OE" symbol identifies equivalent aftermarket parts with the highest level of reliability. In addition to ensuring optimum compatibility with the selected vehicle, this symbol means that the manufacturer guarantees equivalence between the aftermarket reference and the reference of the original part.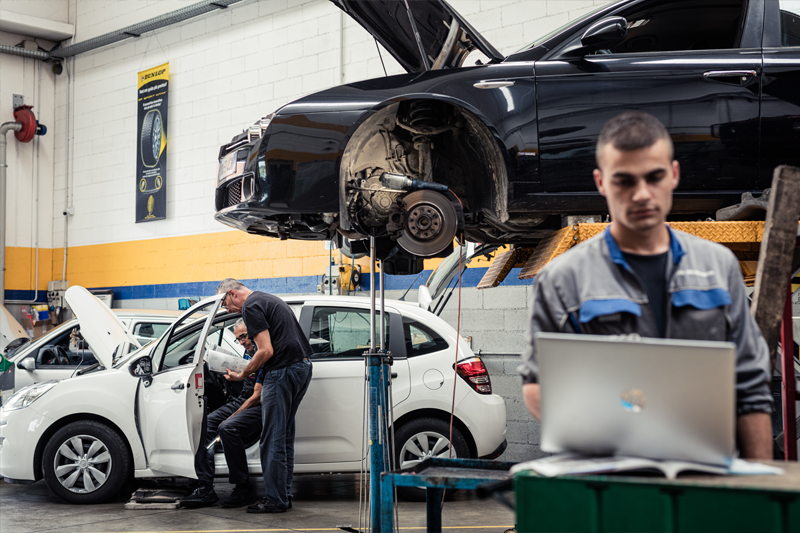 Atelio Aftermarket International makes quotations easy
AMI enables you, with just a few clicks, to draw up estimates with labour times and the price of original parts, and to view official maintenance plans. It is also possible to order spare parts through your favourite distributor, after making a quotation or even from your quotations registered in the catalogue.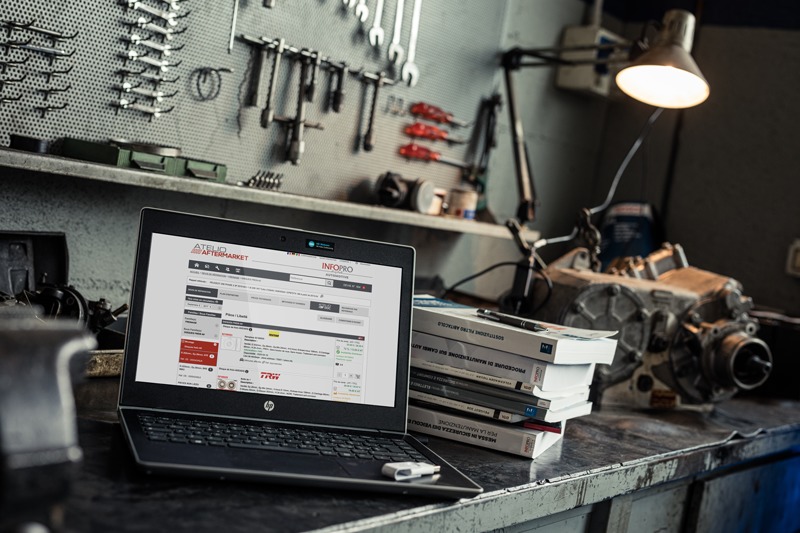 Find information easily with Atelio Aftermarket International
With Atelio Aftermarket International, searching for information is quick and easy. You can identify the vehicle, its parts and its maintenance schedule by its registration number, VIN code or by make and model. In addition, if you know the part reference, the search will immediately show the original part of the vehicle and its aftermarket equivalents.
The spare parts catalogue that connects distributors and workshops
AMI has been developed to facilitate the connection between distributors and their customers. Customisable to satisfy real business needs, AMI can be recommended by parts suppliers to their customers' workshops to increase sales and spare parts orders. AMI also provides you with information on original manufacturer (OEM) prices and references in order to maximise your sales margins.
Atelio Aftermarket International in numbers
4,9M
---
Aftermarket Part Numbers
For mechanics
View the price list and car parts catalogue from your trusted supplier
Easily order the parts you need
Create your quotations in just a few clicks
For distributors
Increase turnover by providing your workshops with our AMI catalogue
Prioritize favorite equipment manufacturers by their variety of parts and maximize profit margin
Inside our Atelio Aftermarket International spare parts catalogue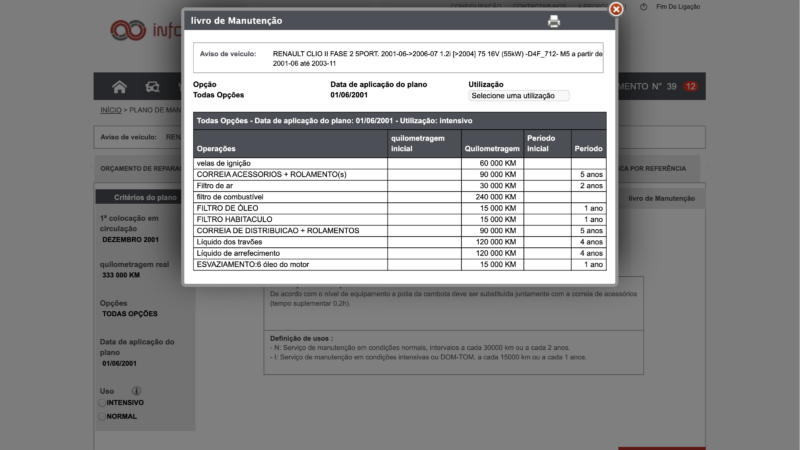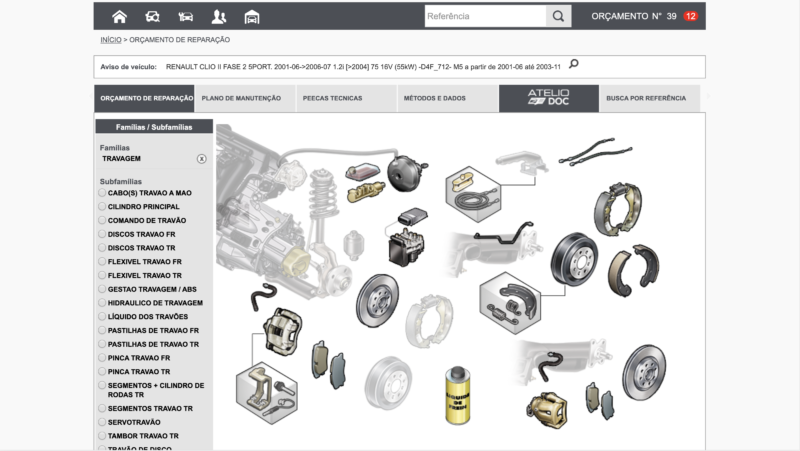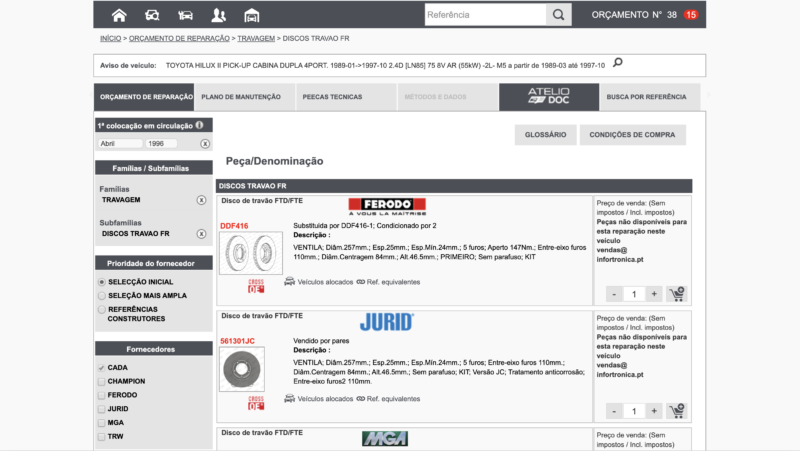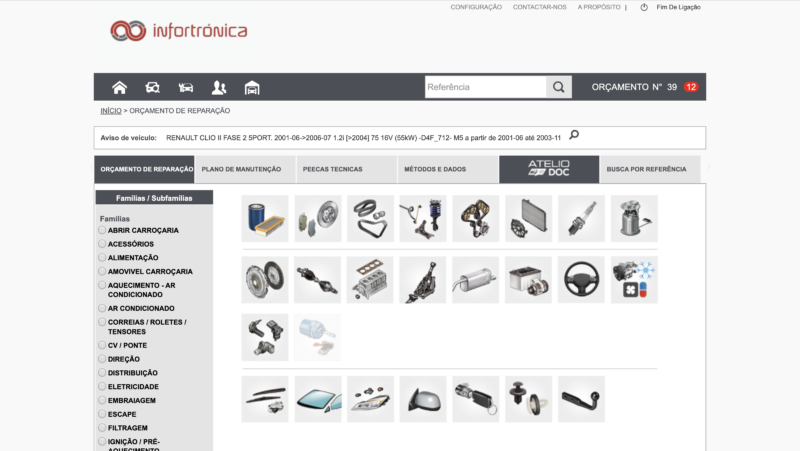 Atelio Aftermarket International is available in other languages

MISSION
Our mission is to provide a unique entrepreneurial ecosystem for automotive aftermarket professionals, facilitating access to technical automotive information and helping them optimise the management of their business.
VISION
As a digital partner and thanks to our culture of innovation and automotive data, we accompany our customers' ambitions, helping them to develop offers and services that will transform the automotive aftermarket.